Working Cocker Spaniel dog "Ace" Date of birth 21st March 2021, lots of drive, strong retriever and very sociable.Would make a perfect candidate to be trained as a eco- detection or narcotic dog, Both parents are well bred and fully health tested.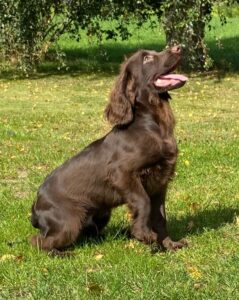 Litter brother to Ace is "Archie", strong retriever also, sociable and perfect for any detection project, ie, eco-detection, narcotics etc.
Both dogs have an international passport and are in excellent health and condition.
Both of these dogs have been bred by us, they are fully sociable with people and other dogs, they will retrieve all manner of strange objects and have not been spoiled in any way.